Manage on a daily basis, Communicate better
Fight against cancer: pharmacists, the strong link in the anti-cancer plan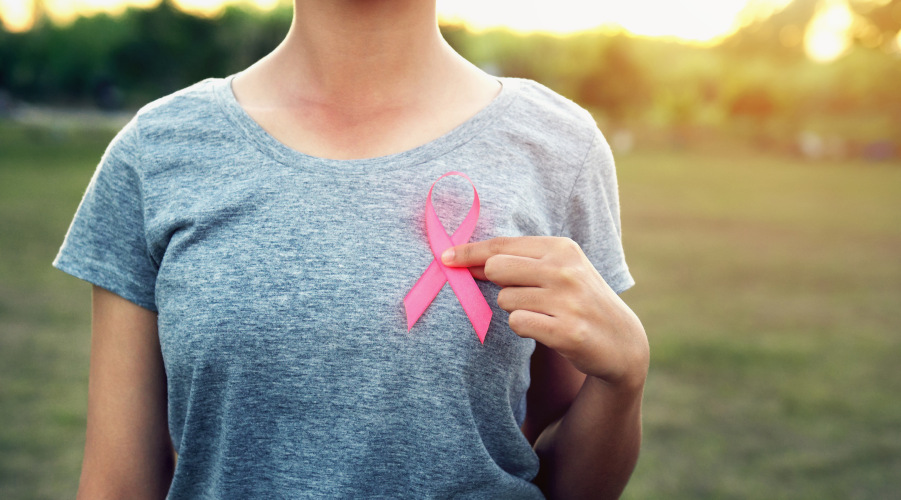 To prevent 60,000 cancers per year by 2040, Emmanuel Macron has made the fight against cancer an absolute priority. In February 2021, he gave the green light for a new five-year anti-cancer plan with 1.7 billion euros (20% more than the previous one)1. To improve prevention and support for patients, the pharmacy is at the heart of the system. Here are practical tools for participating in prevention campaigns and providing better support for your patients on a daily basis.
How to develop your advisory role and prevention in pharmacies?
In 2018, the total number of new cancer cases is estimated at 382,000, of which 54% in humans2. The dispensary pharmacist plays a key role in the prevention and screening of cancer, a real public health priority. Let us not forget that you are one of the rare local health professionals consulted without an appointment and accessible to all! By virtue of your skills, you are also involved in the prevention of cardiovascular diseases, diabetes, asthma, etc. and the management of addictions such as tobacco and alcohol.
1 in 8 women are at risk of developing breast cancer. With 54,000 new cases per year, this disease is the most common cancer of female cancers2. Detected at an early stage, 9 out of 10 cases recover. A good reason to remind your patients to go see a gynecologist and their doctor regularly3.
However, you are in the best position in the field to act and inform your patient population about4 :
proximity linked to the territorial network with nearly 22,000 pharmacies in France;
accessibility and availability thanks to the long opening hours;
direct contact with patients (an estimated 4 million daily visitors);
knowledge and the relationship of trust forged with your patients …
91% of French people express a very high level of confidence in their pharmacists. A true local health actor, they are judged to be qualified and competent health professionals (93%). A very large majority of French people prefer to always go to the same pharmacy (84%) rather than the first one they meet5.
Remember the good advice to prevent cancer
Prevention campaigns provide information, but they are not enough. In direct contact with the population, you can adapt the message to your patient base and recall good prevention advice4 :
the importance of quitting smoking;
reduce alcohol consumption;
adopt a balanced diet;
to practice regular physical activity.
Have you thought about use your digital screens use to relay prevention messages? Broadcasting regular messages on your screens complements advice and reduces waiting time at the counter. The human brain memorizes only 20% of a text it has read, but 80% of an image! These figures speak for themselves …
For example, use your digital screens to relay the Pink October campaign.
Pink October, much more than a global symbol …
Each year, the Pink October campaign – symbolized by the famous pink ribbon – is an opportunity to highlight those who are fighting this disease, to increase information and awareness among as many people as possible and to raise even more funds. to help researchers, caregivers. To find out more about the association, visit the Ruban Rose website.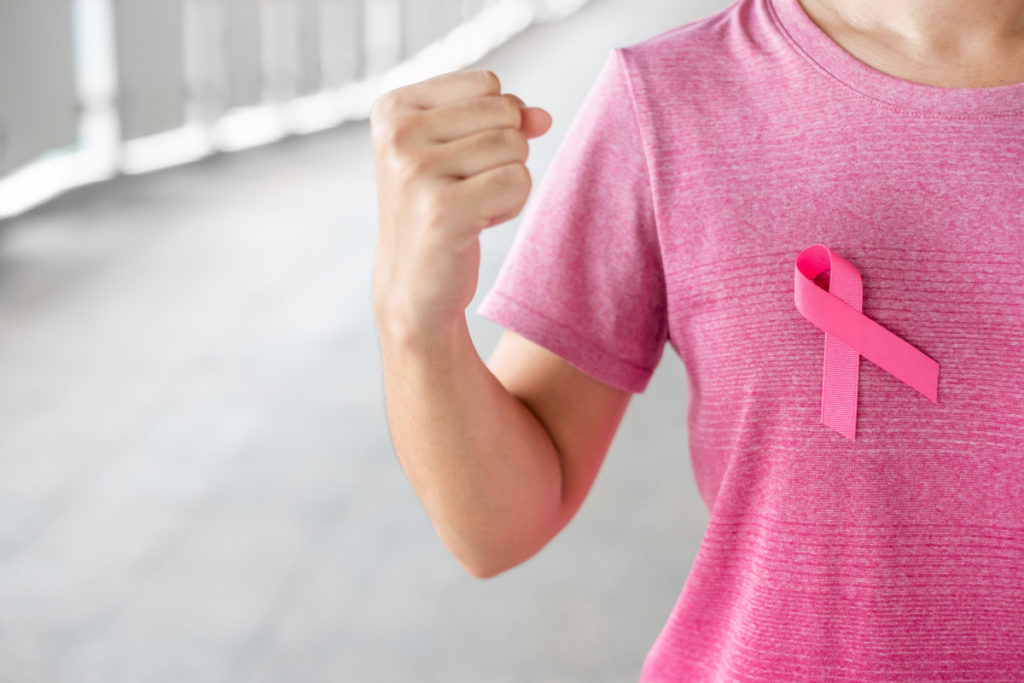 The growing success of fundraising
Since 2004, more than 3,330,000 euros have already been collected and donated to more than 60 researchers and caregivers. In 2020, this association for the fight against cancer collected 570,000 euros through its Pink Ribbon Awards. By participating in this collection, you pass on your commitment to your patients.
Communication actions for the screening and collection of donations relayed to pharmacies make it possible to obtain highly effective participation rates. By giving visibility to these operations you strengthen your preventive role.
Participate in this prevention campaign
To help you take action, here is how to participate and educate your patient base: Promoplast provides a complete kit to animate your pharmacy : decorative and communication items (window stickers, balloons, bags, etc.), collection urns and a poster indicating the amount collected at the end of the operation. … In addition, a video to download and broadcast on your digital screens is made available to you.
What is the evolution of the pharmacist's role in the care of patients?
Faced with the growing number of cancer patients, you are on the front line in the overall care of patients, outside the hospital environment: both in the analysis of treatments and in patient support. Privileged interlocutor of patients, you follow their successive hospitalizations – whose stay is shortened – and you sometimes accompany them for a very long time. You also contribute to improving their quality of life and optimizing compliance, effectiveness and tolerance of the treatments introduced.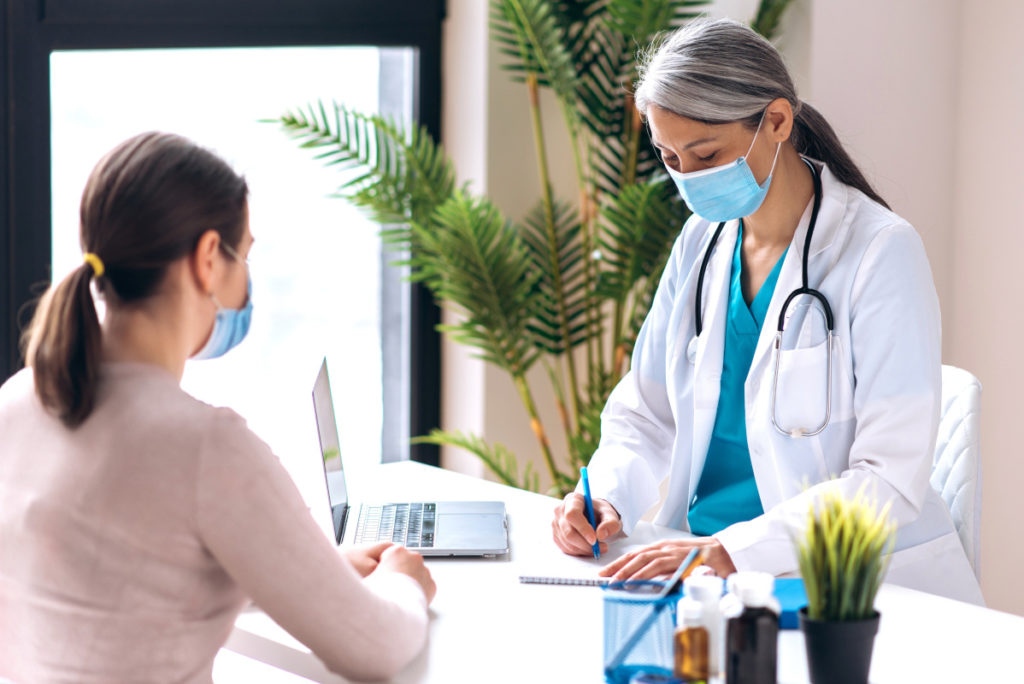 The main reasons for your growing involvement
the proliferation of oral anticancer chemotherapies, the difficulties in using these drugs and their multiple side effects, etc.
the increase in care at home places greater demands on primary care professionals.
1 / The interest of pharmaceutical interviews in pharmacies
Pharmaceutical maintenance is the best way to ensure personalized and optimal patient care. A device that deserves to be known!
"9 out of 10 French people are in favor of benefiting from a personalized and confidential interview with their pharmacist. 81% of patients say they are more informed ". The objective of the pharmaceutical interview is to strengthen the advisory, education and prevention roles of pharmacists with patients.6.
Because you are committed to improving the daily lives of patients undergoing treatment, you can support them with specialized consultations. This is an opportunity to showcase your expertise by explaining new treatments that are a source of concern, in order to provide them with personalized support.7.
⇒ Discover the essential role of the pharmacist through this testimony from Isabelle Weinstein, Pharmacist, Nutritionist at the Raphaël Institute, post-cancer center of integrative medicine.
Pink October – "The role of the pharmacist" with Isabelle Weinstein, Pharmacist, Nutritionist at The Rafaël Institute.
Did you know ?
Since 2020, pharmaceutical maintenance for patients with cancer and treated with oral chemotherapy has been approved by health insurance and gives the right to remuneration for the pharmacist.8.
2 / The sale of products adapted to ensure the well-being of patients
To help patients take care of themselves, the sale of products dedicated to oncology is developing in pharmacies. Brands committed to the fight against cancer have chosen to offer products adapted to treatments:
Leave a comment